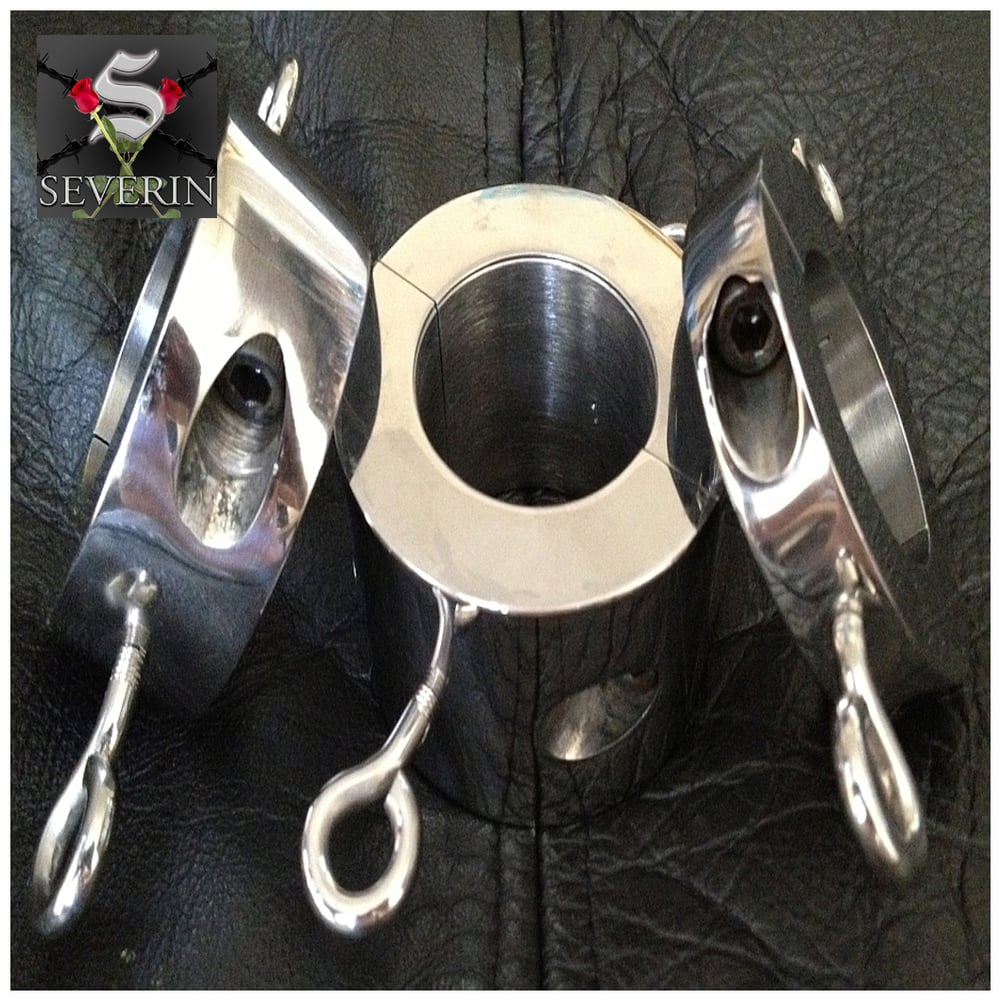 Ball Stretcher Weights CBT
£

25.00
---
---
Designed to fit around the scrotum and deliver the most supreme stretch.
These ball stretchers open at each end and can be separated with the use of the supplied allen key which allows the user to wrap the stretcher around their balls, making them fit securely and comfortably, making them less likely to slip off.
Two eyebolts are included with each stretcher to allow you to attach a variety of objects, ropes, weights, cuffs... anything!
SMALL - Internal Diameter 34mm. Weight 8oz.
Thickness 12mm.
MEDIUM - Internal Diameter 34mm. Weight 16oz.
Thickness 24mm
LARGE - Internal Diameter 34mm. Weight 22oz.
Thickness 36mm